The challenge
The United Grand Lodge of England came to us with an image problem. Negative myths and misconceptions surrounded the activities of the ancient lodges, whose workings are famously mysterious. It wanted to show freemasonry's contemporary face.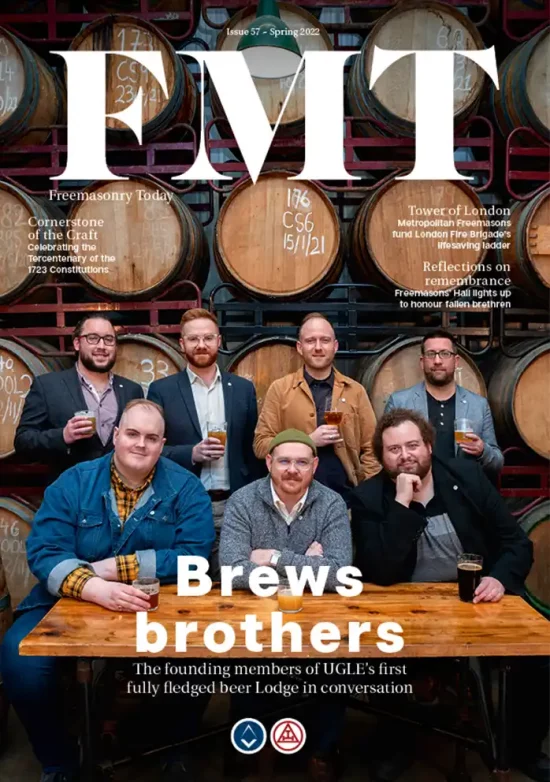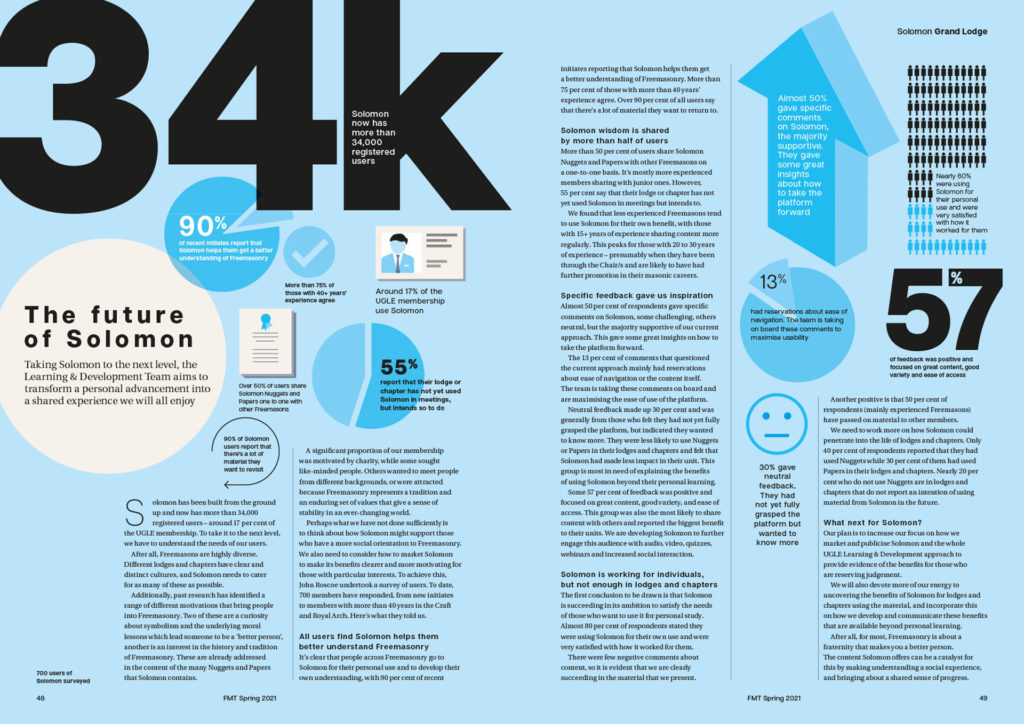 Our solution
Our response started with a revamp of Freemasonry Today, the quarterly magazine for United Grand Lodge of England – one of the oldest orders, with 8,000 lodges, including 12 overseas. Moving on from a focus on history, ritual and exclusivity, the magazine now reveals an organisation that is progressive, forward-looking and part of the fabric of modern society.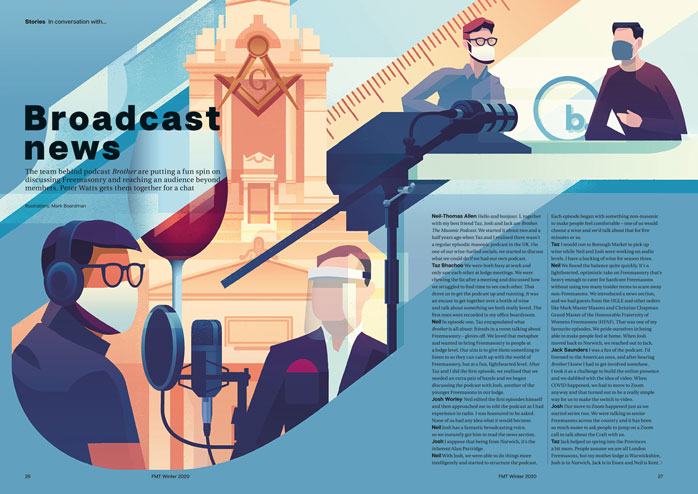 The results
Lifestyle writers, fashion photographers and broadsheet journalists bring a fresh perspective to freemasonry, while an exciting redesign furthers the magazine's appeal to younger readers. Importantly, we also shine a spotlight on the order's charitable work as one of the largest charity givers in the UK, revealing how its philanthropic contributions directly benefit the community and advance medical research.
The magazine reveals an organisation that is progressive, forward-looking and part of the fabric of modern society