The challenge
'Life demands excellence.' The Royal Marsden's pledge reflects a first-class approach to everything it does. That includes communication – with its patients, staff, research partners, foundation trust members and fundraisers. And the world-leading cancer hospital has truly important stories to tell – of clinical brilliance, best medical practice, pioneering research, human compassion and outstanding care.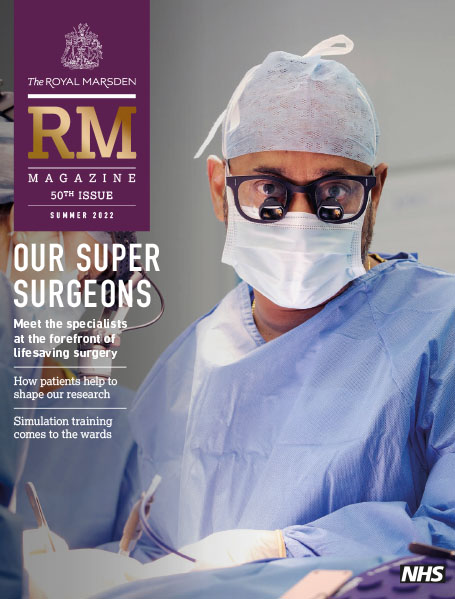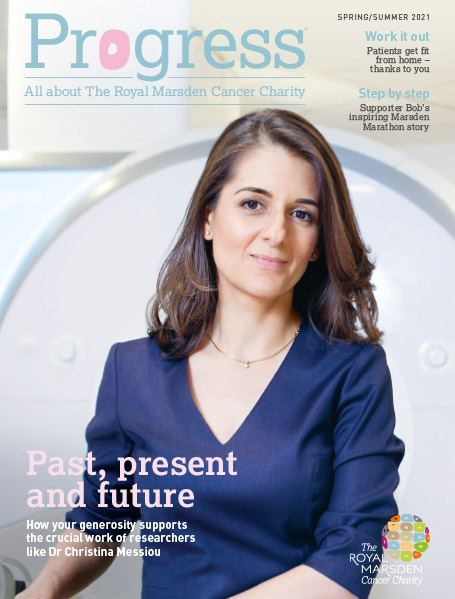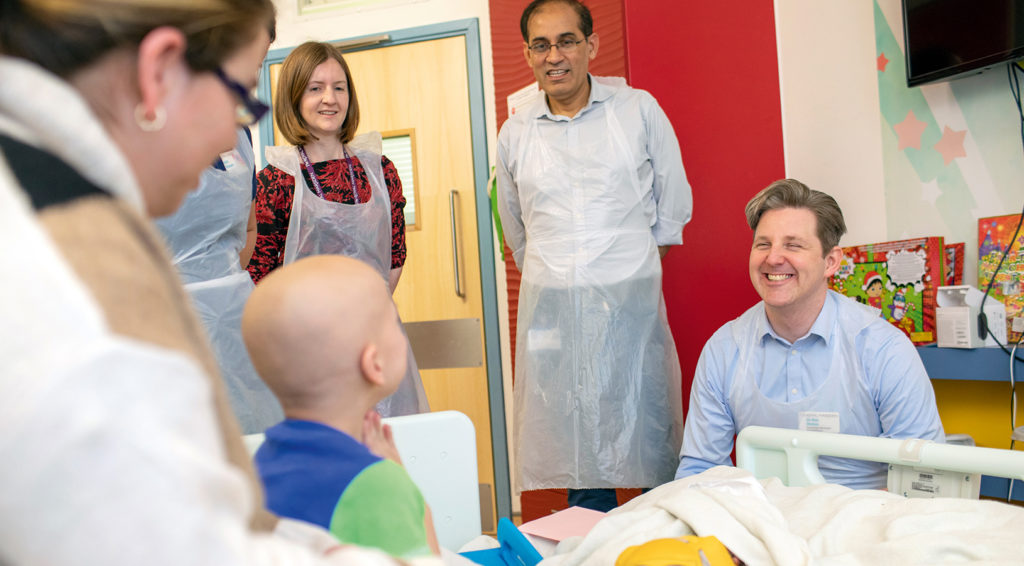 Our solution
To showcase the differing audiences' needs, we created a suite of bespoke print publications. The tailored content is shot through with expert voices and patient case studies to make complex medical science a readable and tangible reality.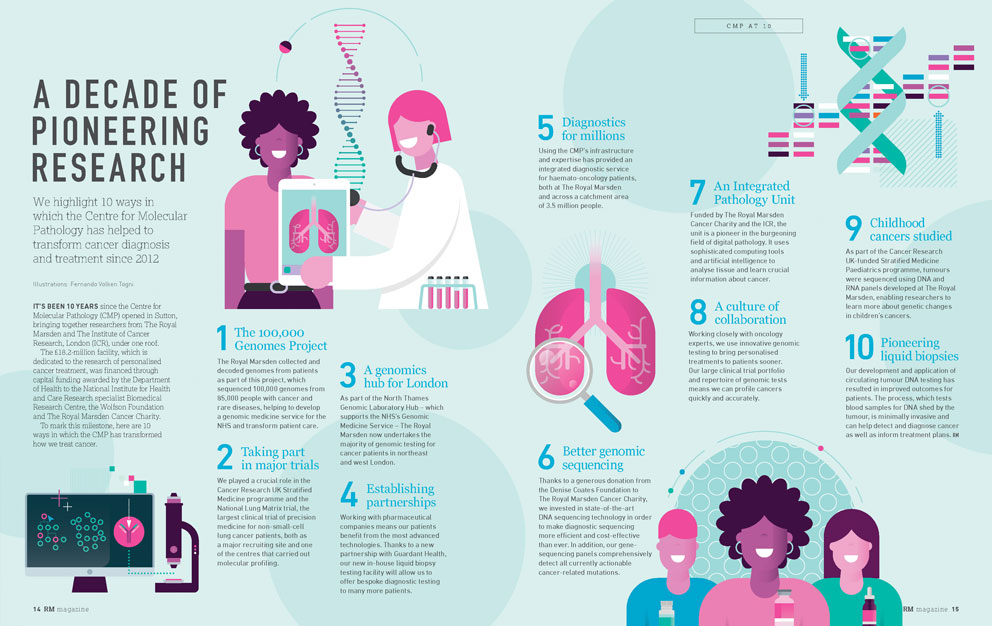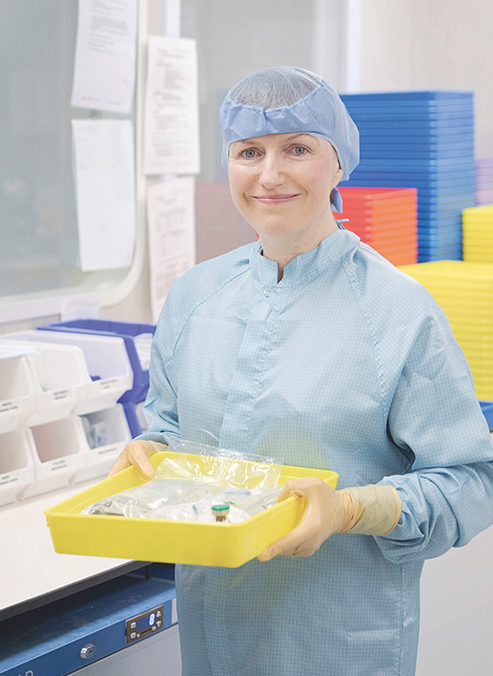 The results
With more than 50 issues published, RM is the confident flagship magazine, a quarterly title for patients, staff and stakeholders. Private Care showcases the hospital's first-class private service. Progress champions the fundraising efforts of The Royal Marsden Cancer Charity. Advance highlights the hospital's scientific breakthroughs in partnership with the Institute of Cancer Research and their joint Biomedical Research Centre.
Our work for The Royal Marsden is pro bono, yet each publication is crafted to the highest standards. With unique access to leading clinicians, patients and surgical procedures, the photography and editorial packs a real punch.
The latest issue of Progress raised more than £50k in donations for The Royal Marsden Cancer Charity – that's a 35% year-on-year increase