THE CHALLENGE
The challenge of getting your voice heard among business leaders is one KPMG knows all too well – especially in this age of uncertainty for UK businesses. Challenging times call for creative measures.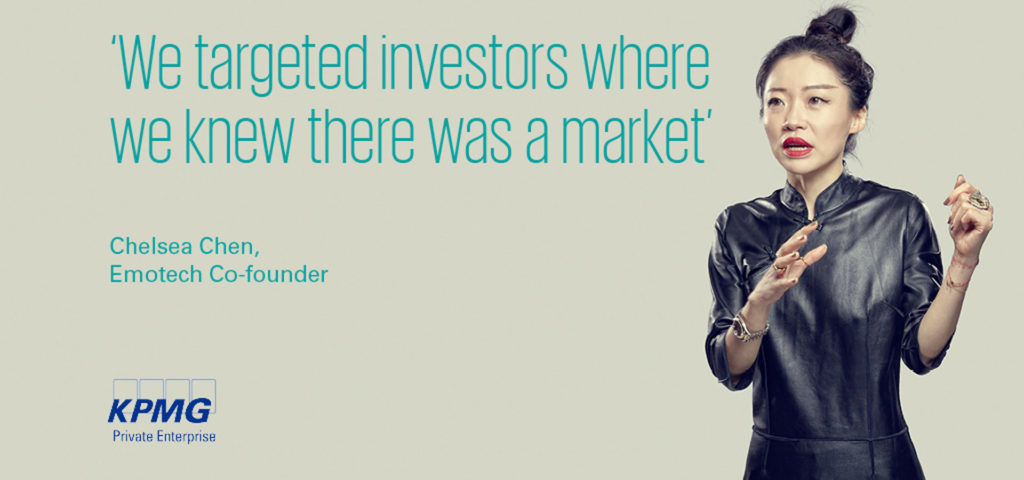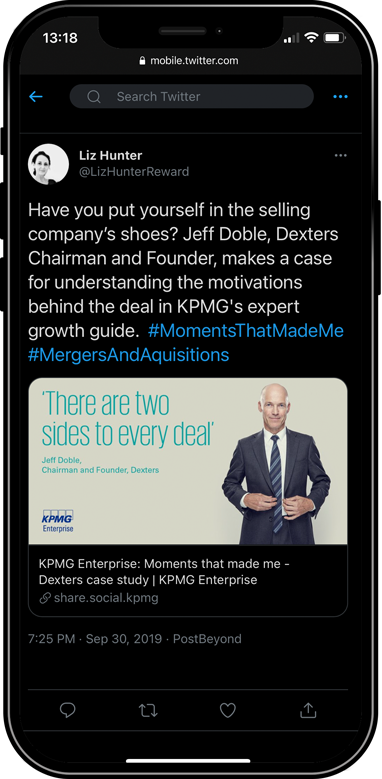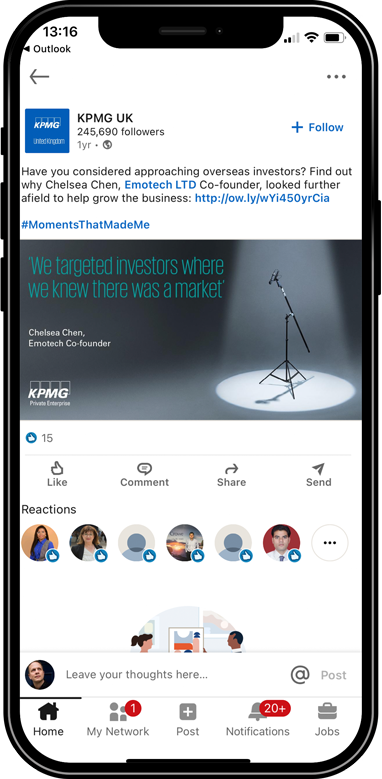 OUR SOLUTION
Flipping the traditional model of promoting the company and its expertise on its head, we used client testimonials – shot in engaging cinematic style – as the basis of 'The moments that made me' campaign. The message from KPMG was simple: Our advice works. But don't take our word for it – listen to our clients.
Released over eight months, this series of personal and emotive interviews, accompanied by social, blog and email marketing content, appealed to KPMG's present and future clients, and the results spoke for themselves.
The main KPI was to drive downloads of the KPMG growth report and capture data. 'The moments that made me' campaign exceeded its targets by 40%.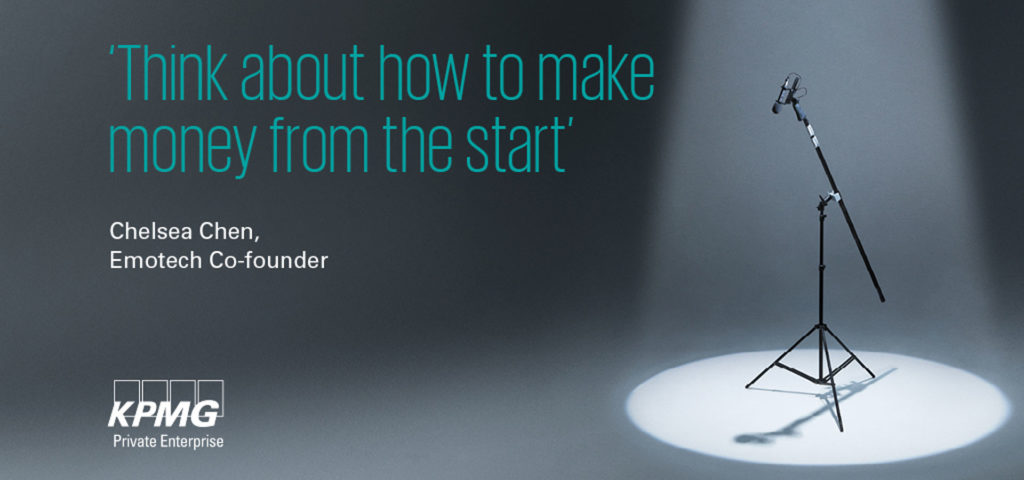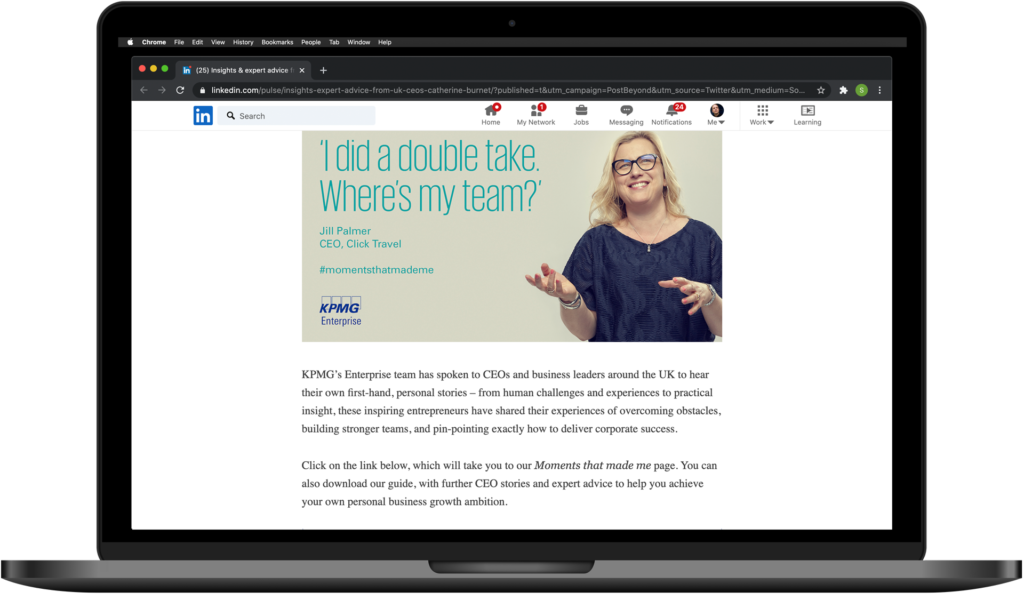 More than
3m
campaign views/impressions
698
qualified download leads
More than
13,952
website visits