The challenge
Paper manufacturer Sappi Europe wants to be the leading voice in making print great. To demonstrate the effectiveness, adaptability, beauty and surprise of print today, along with how print can be the answer to many marketing challenges, we created Lift Off and A Glimpse into the Future of Marketing to help marketers make the most of the medium.
The two campaigns – including print, digital, social and video – investigate why it's worth taking a fresh look at print and its unique place in the marketing mix.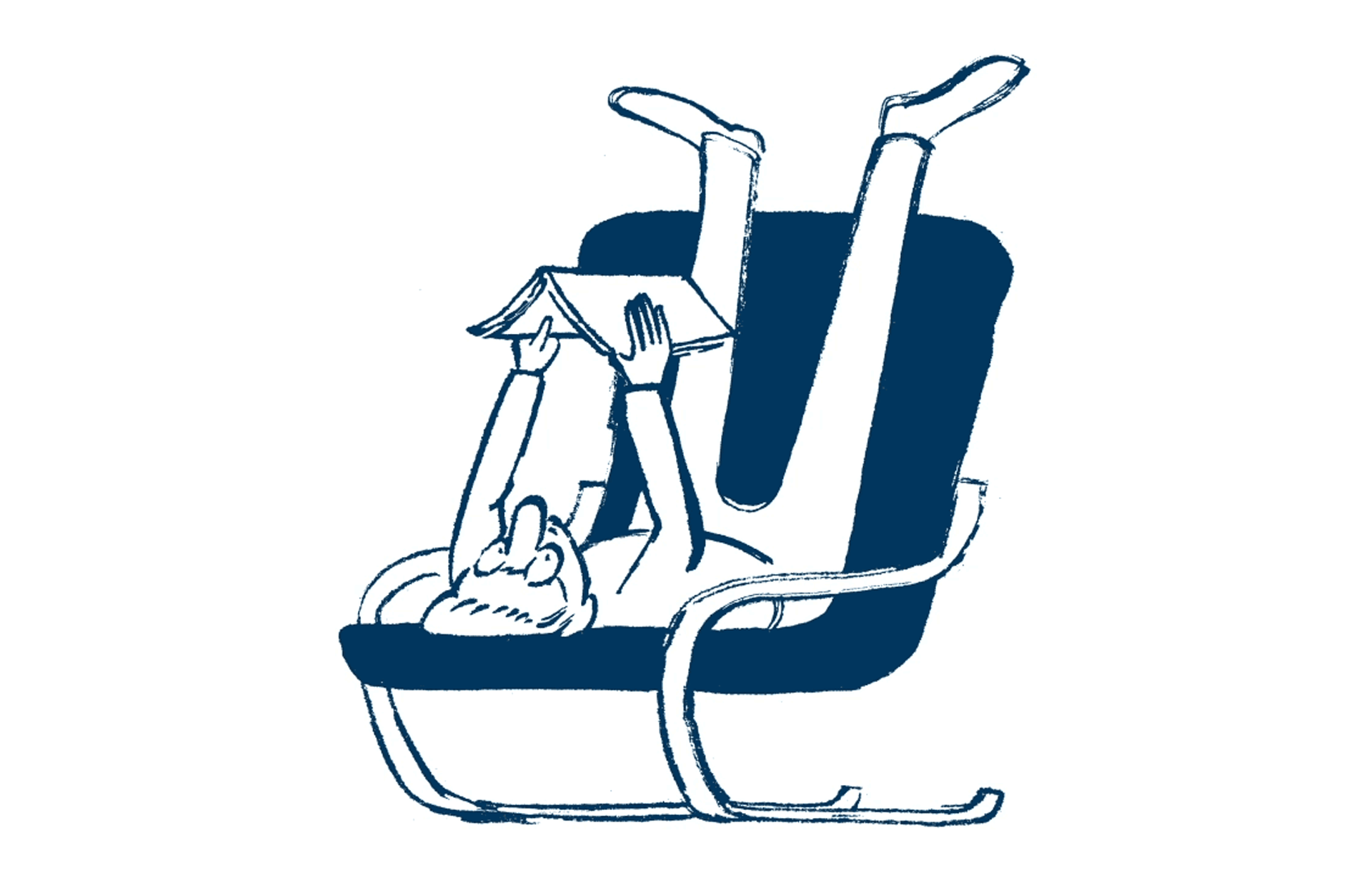 Our solution
For Glimpse, we partnered with data analytics consultancy Kantar and surveyed marketing specialists across Europe and the US to find the key trends, insights and strategies businesses need for the future. It gives practical ways to maximise marketing ROI and to create campaigns that are agile and responsive, authentic and trusted.
Results so far have been impressive. Glimpse has achieved more than 1.3m impressions and nearly 2,000 new leads for Sappi.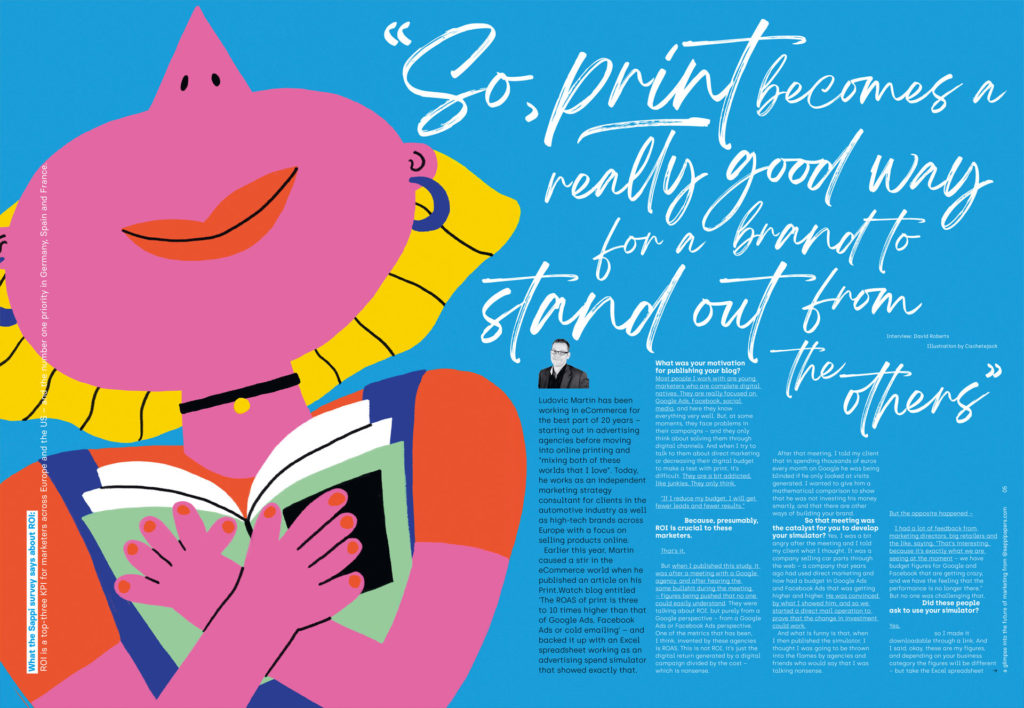 Lift Off is aimed at making digital-native millennials and early Gen Z marketers stop and think – to reconsider what they thought they knew about print and digital marketing. The bold print piece uses a clever mix of print techniques and Sappi papers to showcase how weights and textures can be used for effect. The feature list includes facts and stats from industry insiders that give compelling reasons why print cuts through to customers and shows how many of today's online-native retailers are embracing the benefits of printed magazines and catalogues.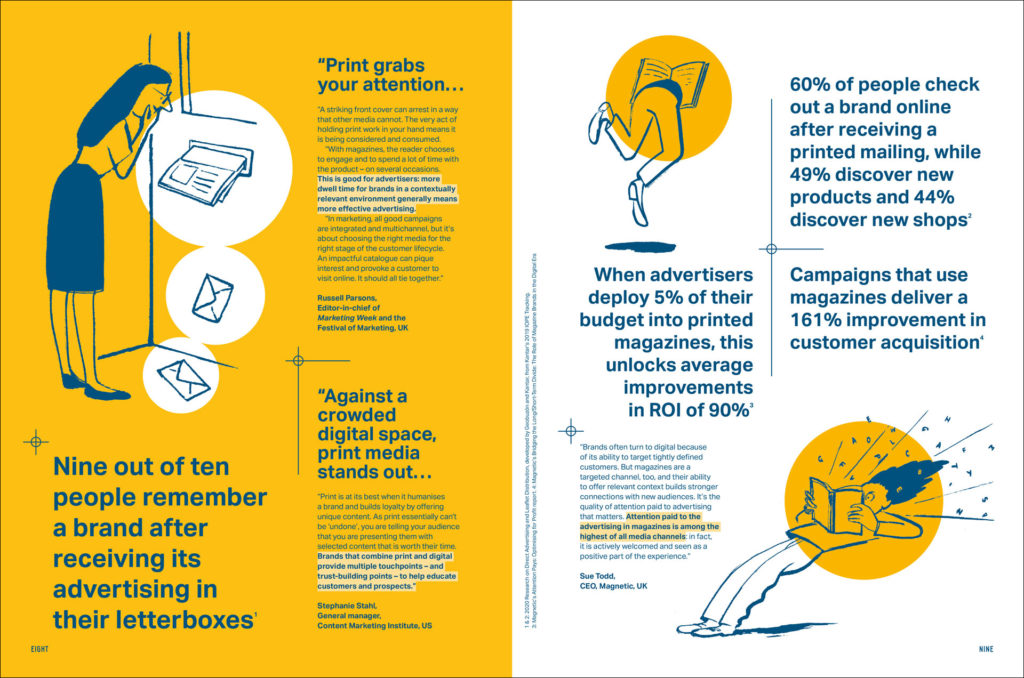 We really enjoyed working with the Sunday team and were absolutely delighted with the results. The content is an engaging, entertaining and informative read, and we are very much looking forward to future collaboration

Conor Evans
Head of Marketing – Printing Papers, Sappi Europe