The challenge
Savills World Research leads the way on global real-estate issues. But not everyone knows it. To showcase Savills' insight and intelligence to a wider world, we create brilliant content that reaches new audiences on an international scale, from clients, investors and policy advisors to journalists, influencers and academics.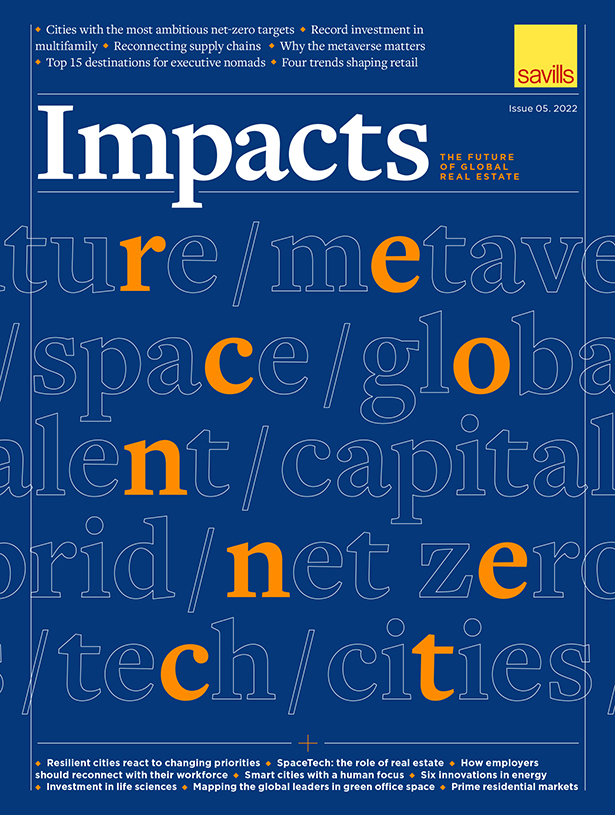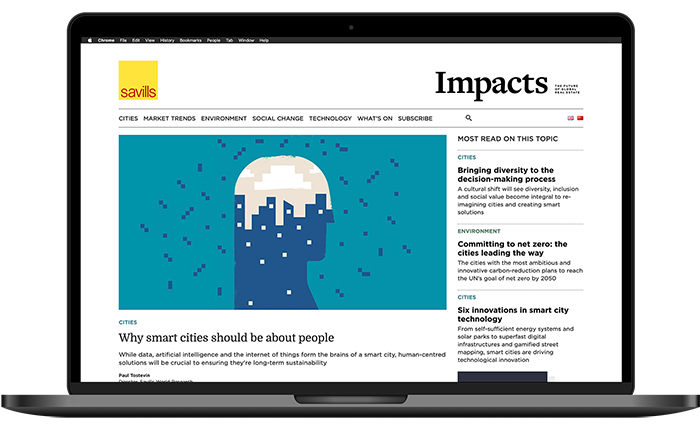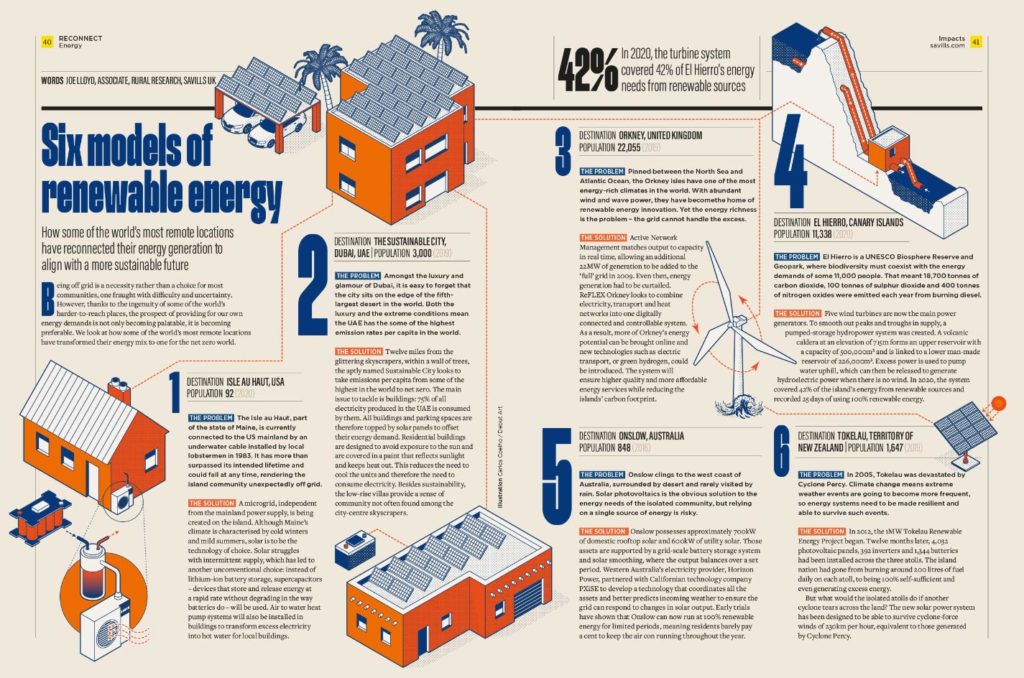 The solution
To cut through, we design content with authority and clout. A flagship print publication, complemented by a suite of interactive digital content, tackles issues of investment risks and rewards, with thought-leading articles by independent global experts. Trends, both macro and micro, are forecast; socio-economic and political contexts are analysed; policies and policymakers are probed.
Impacts received extraordinary PR coverage across international media, including the front page of FT.
It all adds up to a hefty package of world-class content – an innovative and invaluable resource that successfully attracts the attention of target audiences around the globe.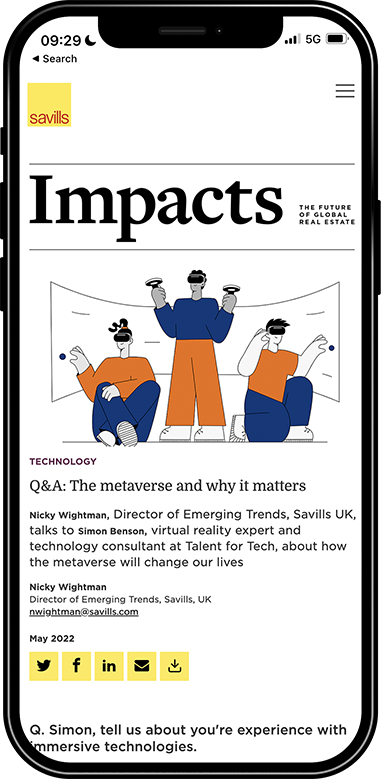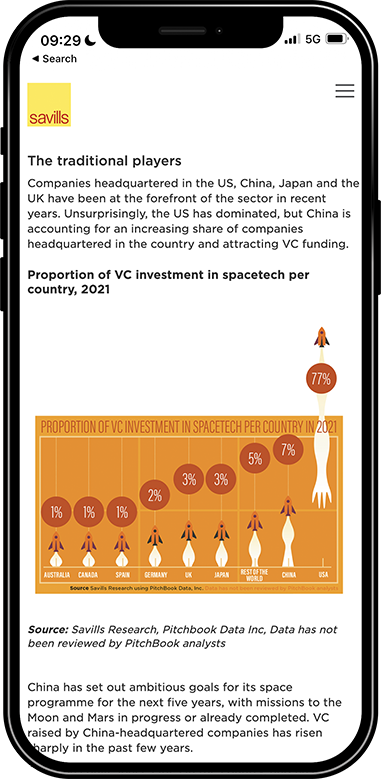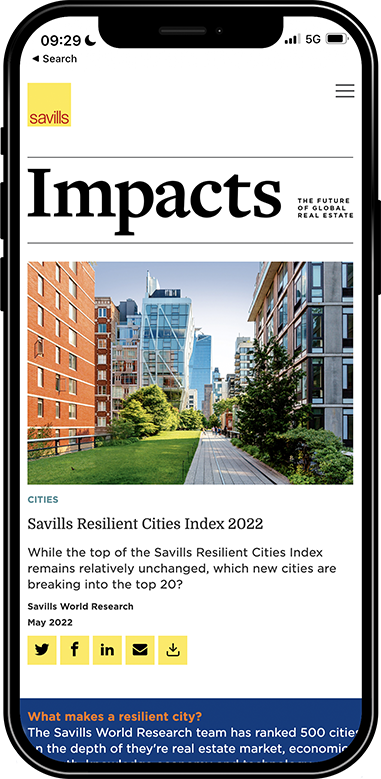 Email open rates are now reaching 36% – 250% higher than previously – when the industry average is 19%