The challenge
When P&O Cruises signed up Gary Barlow as Music Director of The 710 Club, we were starstruck. Momentarily. Then, the hard work began. We faced three key challenges for this game-changing relationship: launching the partnership with a bang; bringing to life the product's value to guests; and developing an authentic relationship to show Gary's personality, his passion for travel and his genuine involvement with the brand.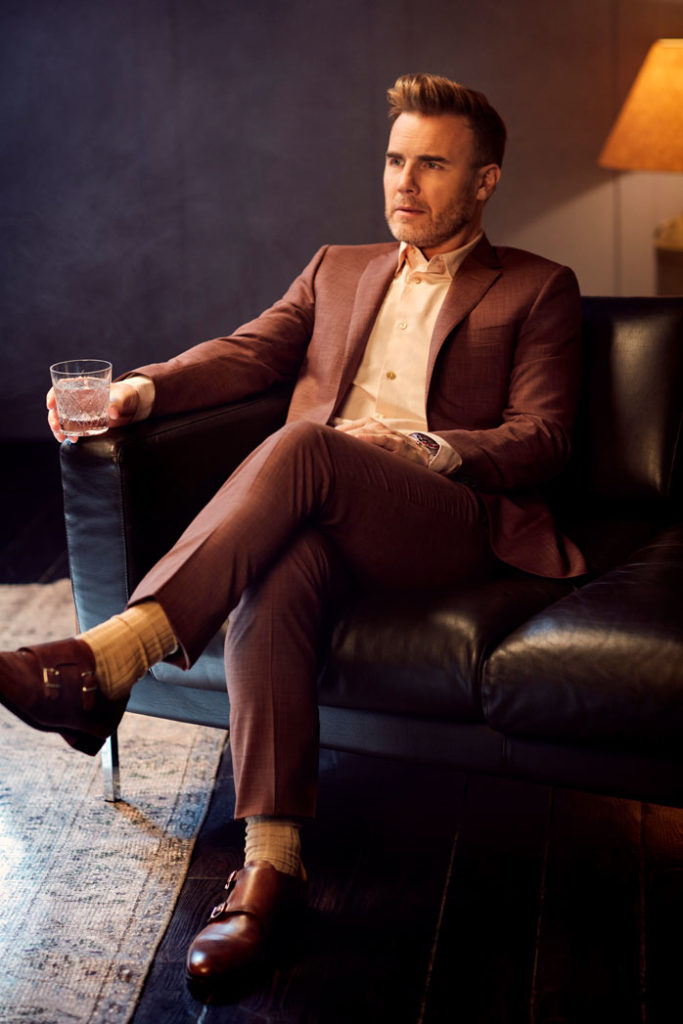 Our solution
A 'top-secret' campaign below and above the line – the biggest and most stylish in P&O Cruises' history. This comprised an intimate studio video shoot directed by Nick Tree with stills by Chris Floyd; a reportage-style shoot in a German shipyard; press videos and launch event content. We raised the creative bar and hit the headlines.
With the style and tone set, we demonstrated the value of the partnership with Gary. A lively shoot on board placed Gary at the heart of the ship in The 710 Club – playing a bespoke jazz composition with the house band and sipping his signature negroni. In another shoot, Gary (with Take That's Mark Owen and Howard Donald) drops in on final rehearsals for new on-board production Greatest Days – the Official Take That Story.
As he beds into the role, performing on ship and working with other brand partners on board, it's time for Gary's character and love of travel to shine through. We explore Barcelona's music scene with Gary, guests get the chance to 'ask Gary anything' on social, he tells us about his Christmas Day at home… With more personal content, the connection between guests, Gary and the brand grows stronger.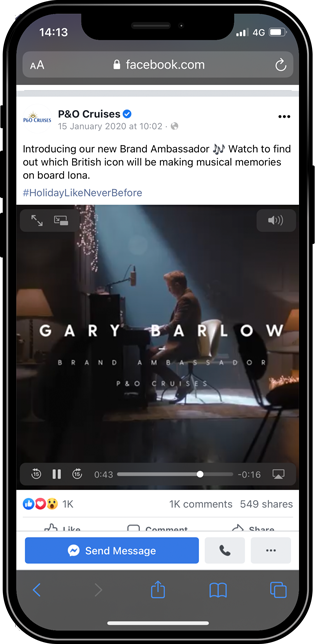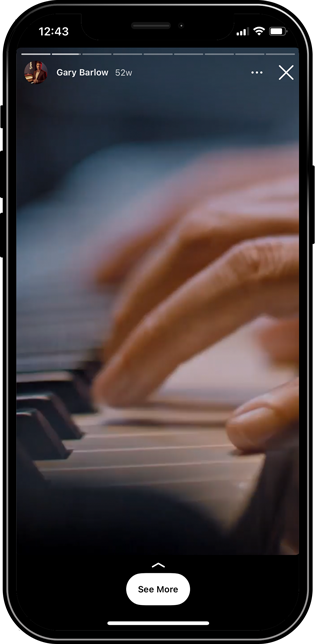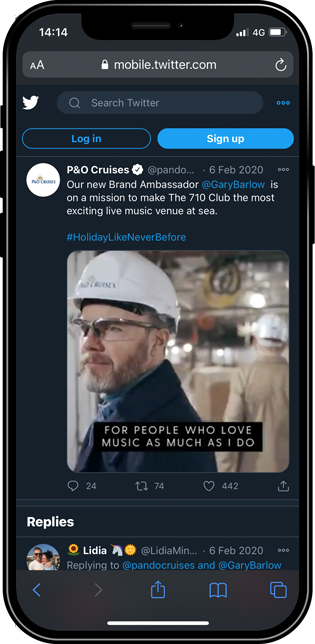 Superb! Extremely classy


Gary Barlow's personal feedback
on our work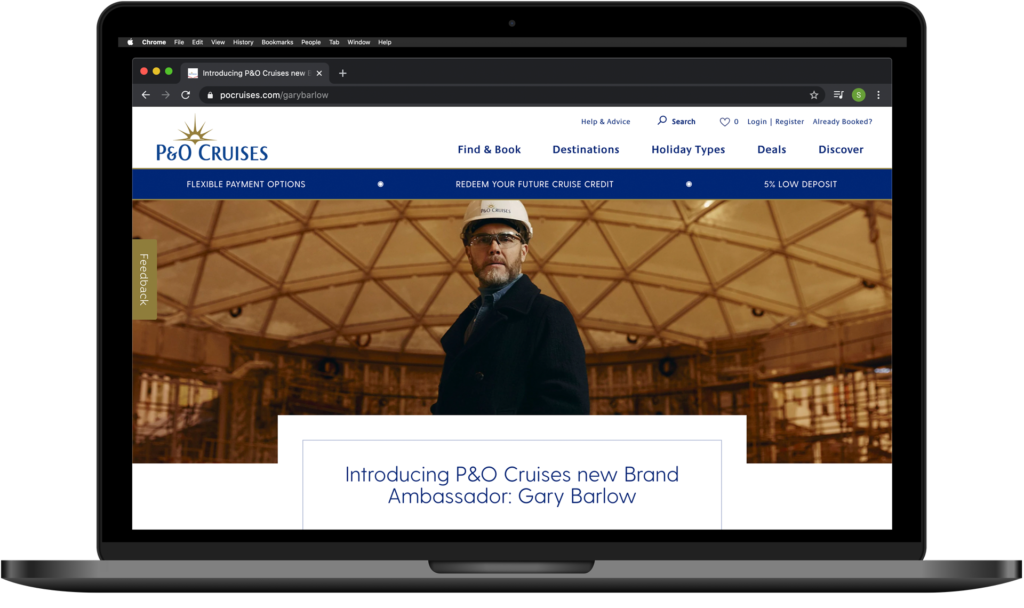 The results
The launch campaign exceeds all expectations on client channels – and with priceless coverage on TV, on social and in the national press, brand engagement beats all KPIs.
1,195,773
organic reach on Facebook
9.72%
peak engagement rate on Facebook
5.08%
average engagement rate on Twitter