The challenge
The high-end real-estate business is incredibly competitive. To stand out from rivals and showcase its market-leading expertise, Savills needed a communications strategy that packed a punch.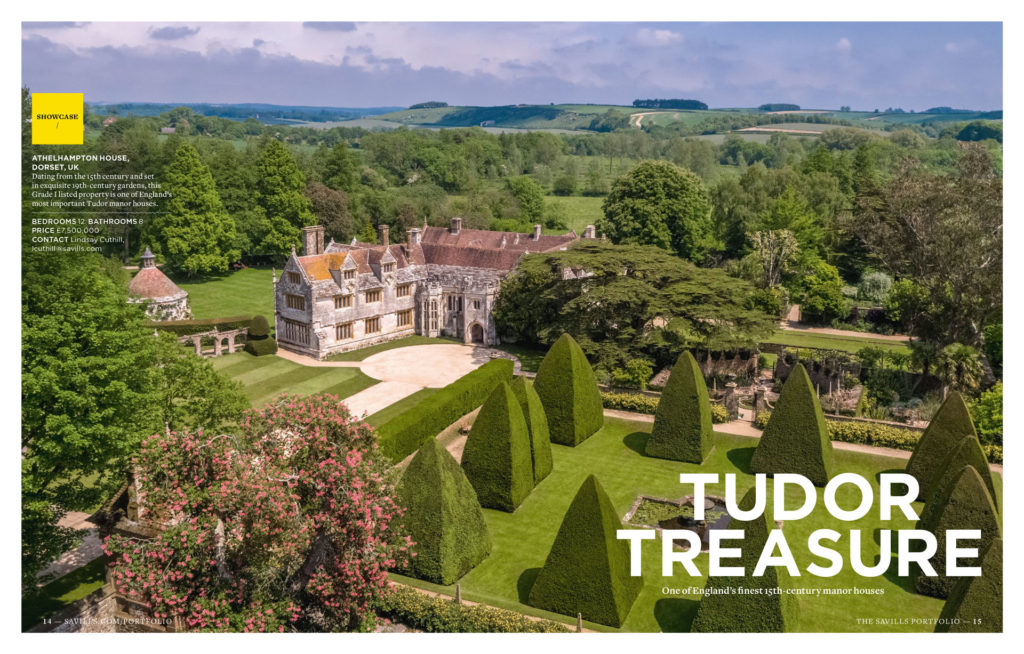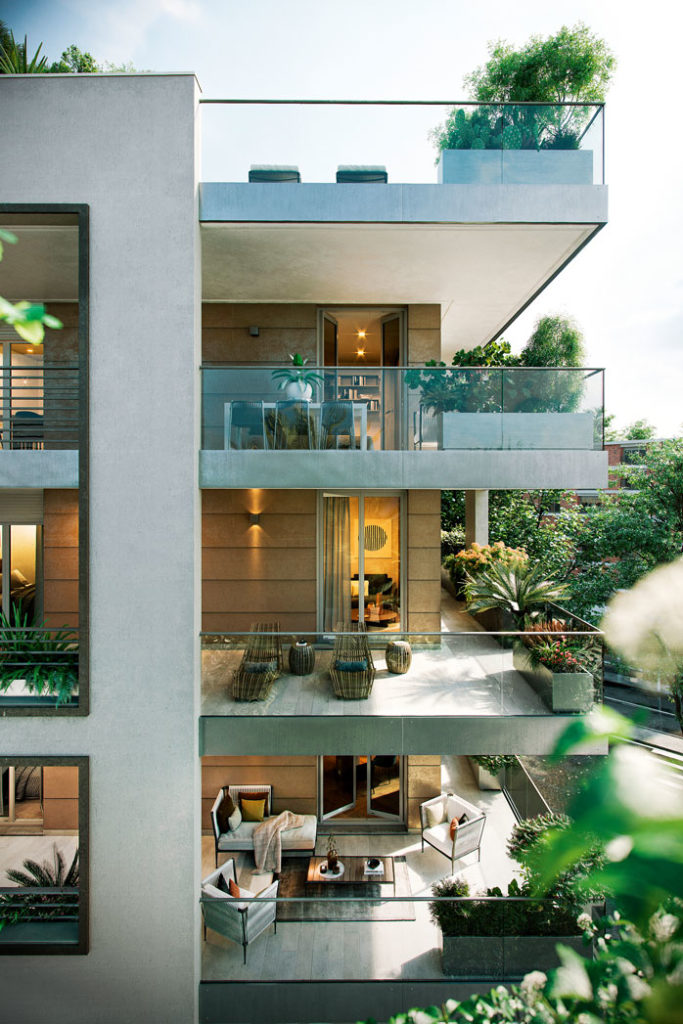 Our solution
With our online, email and print programme, we gave them the ammunition to cut through and prove its outstanding knowledge, unrivalled experience and standout portfolio of prime properties.
A luxurious 168-page annual embodies the brand and forms an exclusive 'gift' for agents to give to prospects. Beautifully crafted, with premium production values, it tells design-led stories, gives expert insights and sparkles with property eye-candy. As the backbone to the brand, content is repositioned online in The Savills Portfolio content hub and on social channels, and new content is created regularly to maintain momentum throughout the year.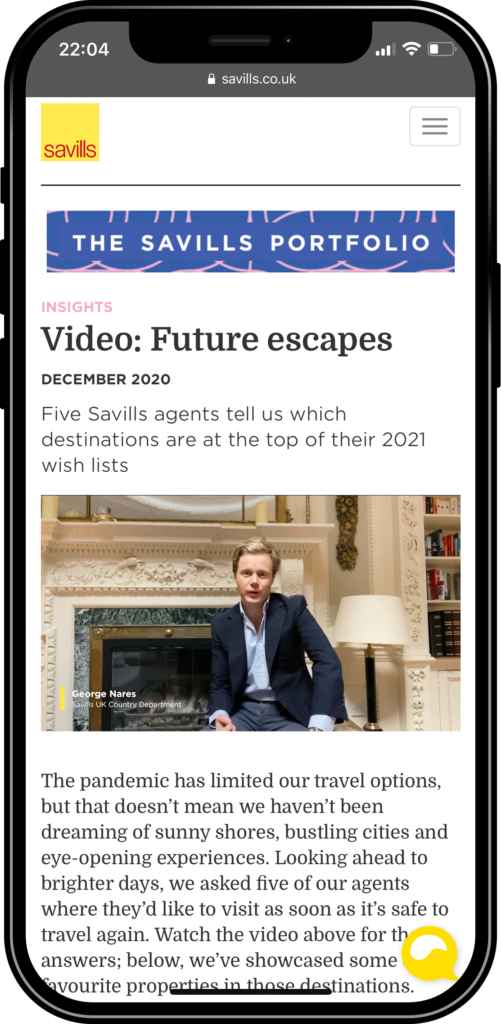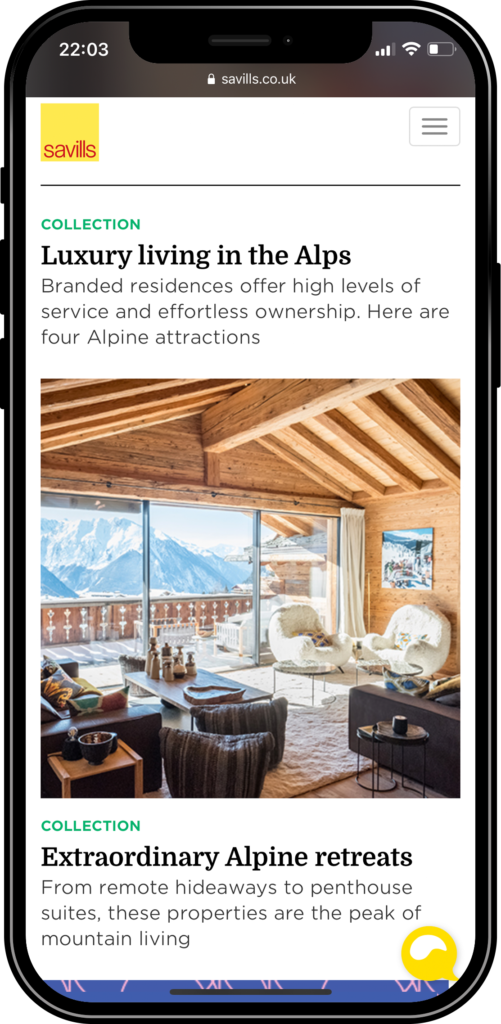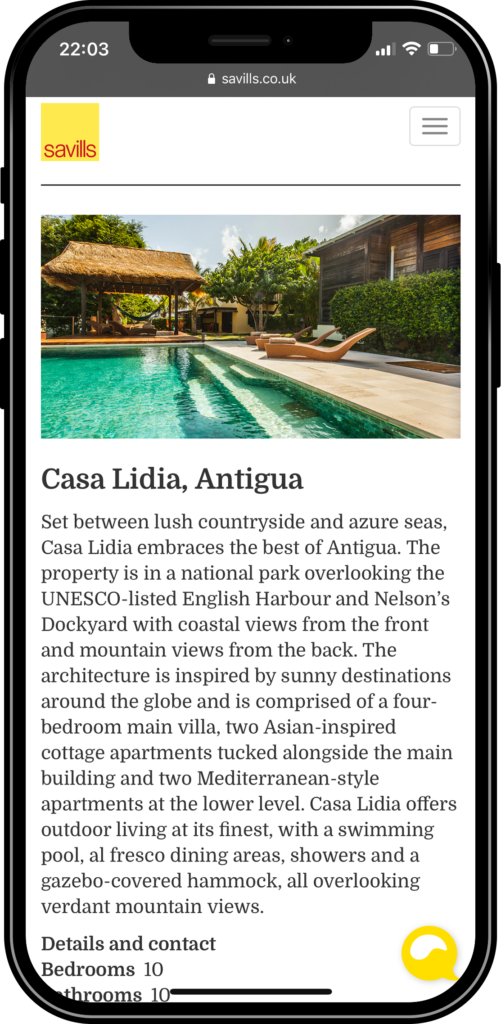 The results
A premium aesthetic unites all channels – the style, format and design represent a new look and feel for the sector. And the content clearly resonates with an audience that is accustomed to quality. The most recent online content achieved more than 10,000 web views in the first week, an average email open rate of 32%, and social views hit 52,000.
The content gives expert insights and sparkles with property eye-candy